LIVE webcast on the day of the lecture.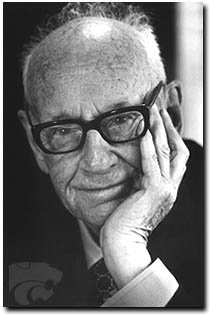 Welcome to Kansas State University's prestigious and nationally recognized LANDON LECTURE SERIES. Please navigate through the Web Site by using the links on the left or select below.
Upcoming Speakers: a listing of new upcoming speakers, including when and where they will give their lecture
Past Speakers: a multimedia archive of previous Landon Lectures
History: Information on how the Landon Lecture Series began
Help: This page contains information on how to use the RealMedia Player (for viewing/listening to lecture)
The live webcast of the prestigious Landon Lectures is a service of Kansas State University's Office of Mediated Education (OME) and the Division of Communications and Marketing (DCM). For more information on the Landon Lectures contact the Office of the President (785) 532-6221.
Become a patron of the Landon lecture series.
---
© Kansas State University - All Rights Reserved. The Landon Lectures are not to be duplicated or redistributed in any form without the specific written consent of Kansas State University.
---